ERP for startups (1)-- Why using an ERP?
ERPs are a basic tool for pretty much any business. You could argue that there are specific programs that fit some needs better than a general ERP (manufacturing process tools will always be better at managing inventory and times than an ERP solution, for example), but connecting a myriad of different softwares with different data models can be a tricky endeavor. This is a non-issue with a unique ERP solution, since the data is shared and understood across all modules.
The solution seems obvious: Find an ERP solution that fits you, and add a couple of external software solutions that your business will need. This way you only need to manage those two connections. The solution is simple, the complex bit comes with finding the perfect balance of ERP to external software ratio.
Before we get to that, let's check why every company (specially a startup) should have an ERP solution:
❓Why ERPs
ERPs are business management tools that manage the entire business process, employing a modular approach that addresses each aspect of business management through custom designed, integrated, and packaged processes. All the data and processes can be controlled and managed through a central location or potal.
Areas that ERPs generally impact are Financial, project, inventory, QC, Customer, HR, Invoicing, Vendor, Orders, CRM, etc.
👍 What are the benefits of an ERP solution?
📂 Single source: ERPs affect the information in a direct way. Since it's one unique interface that manages all aspects of your business, you get centralized information. Customer information is copied to sales orders, sales orders create invoices, and invoices create accounting movements. Everything comes from the same place, and therefore, the data will most likely be correct and cohesive. The impact this has in any company cannot be overstated.

🤖 Automation: ERP solutions can help automate a lot of your operational tasks, saving time and money.

🗣 Tracking and communication: ERPs will keep lock of changes made to the information, which gives you a greater degree of control and understanding of the processes on your company. On top of this, usually ERPs have built in communication tools that can be more straightforward and simpler than say, sending an email and hoping the recipient finds the record you're talking about.
📆 When should I implement an ERP solution?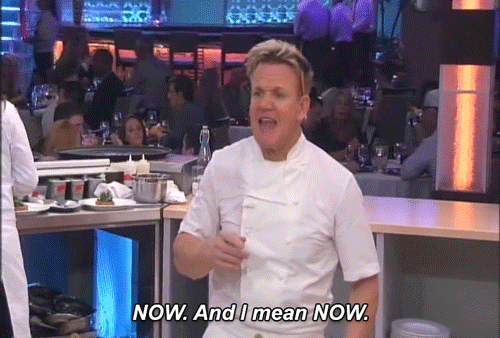 The easy answer is "as soon as possible", after you understand your product. Deal with your processes manually (spreadsheets, airtable, zapier, google docs...) for at least a few months. An ERP shouldn't be implemented before you completely understand your pain points.
Using different tools and "merging" the information manually can be extremely fast, flexible, and useful for a startup in a very early stage. It also lets you adapt to any shift in your business model (which startups tend to have quite a lot of).
However, moving from an extremely flexible "solution" like excel, to an ERP system after a long time of working with excels can be very jarring. Employees are used to being able to do pretty much anything and discovering all the new constraints and restrictions (That are there to help the company in the long run) of an ERP software is a difficult friction point to solve. The less used to these practices, the easier the transition is. And make no mistake, you WILL need to transition to an ERP software sooner or later if you want your business to scale. So the sooner you do this, the better it'll be.